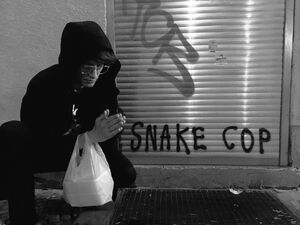 Dom a.k.a. Dominik Johann is the Co-Founder and Art Director at Crows Crows Crows.
With Crows Crows Crows
Dr. Langeskov, The Tiger, and The Terribly Cursed Emerald: A Whirlwind Heist
Without Crows Crows Crows
Minit
Super Stress-Out
Uurnog Unlimited
Laza Knitez!!
Blossom
Personal life
Edit
Dom is a vegan and spoke out against meat-based inside jokes on the Crows Crows Crows Discord. He is also German and based in Berlin, Germany.